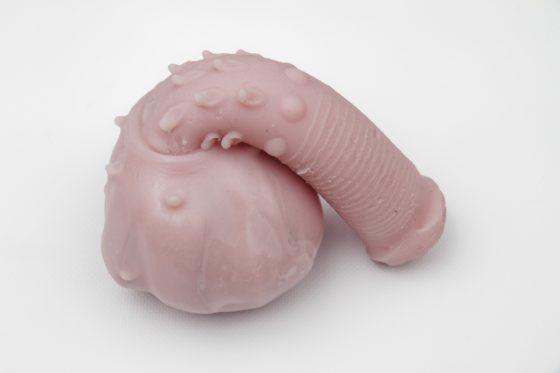 "A Clean, Well-Lighted Place". This was the tagline of the pioneering feminist sex toy shop Good Vibrations, which opened in San Francisco in 1977. Originally taken from a short story by Ernest Hemingway (but quickly divorced from this context), the phrase referred to the shop as a safe place where sex toys were taken out of their seedy packaging and displayed on spot-lit pedestals like sculptural art objects, offering a gallery-like context to the experience of shopping for pleasure.
It is now a phrase used more generally by marketing professionals when talking about how to encourage women to buy sex-related products. Until the 1970s, the marketing of sexual products and services was almost exclusively aimed at heterosexual men. When companies began to try marketing their products to women, they quickly realised that their old techniques wouldn't work. Women have been encouraged for decades (even centuries) to hide and repress their sexual desires. As a result, very few would be happy walking into a typical sex shop (which often come across as cheap, tacky and seedy) and making a purchase.
In the 1970s, the sex industry had been generally reviled by the feminist movement, citing the objectification of women and the widespread exploitation of porn stars. Good Vibrations, however, and the other shops and brands that followed in its wake, sought to reclaim sexuality by offering a space where women could purchase items for their sexual pleasure in safety and without embarrassment.
Journalist Emily Witt, in her critically acclaimed 2016 book Future Sex, argues that the theory of the "clean, well-lighted place" as a way to market sex to women has also been applied to the world of online dating. She examines the interfaces of OK Cupid and Tinder, suggesting that they sell sexual opportunities to women by presenting an environment where sex is never explicitly mentioned: conversation about mutual interests or ideal holiday locations are encouraged, while unsolicited "dick pics" are not. Men, she claims, are always willing to sign up to online dating sites. Women, on the other hand, will only be enticed by a veneer of asexuality and safety.
With its white walls and simple layout, the typical contemporary gallery perfectly fits the ideals of the "clean, well-lighted space". There are no dark corners, no suggestion of seediness or sexual intent. This therefore makes the gallery a complex place in which to confront sexuality and sexual objects.
Sex is openly marketed in a similarly "neutral", safe context, meaning that in some ways we are used to the incongruity of seeing visceral, bodily objects in a clean, well-lit environment. Simultaneously, we are reminded that the two contexts are not the same. The objects in a sex-toy shop are meant to be touched, to be handled and taken home to be hidden away in drawers and nightstands. The objects in the gallery, on the other hand, are emphatically not meant to be touched or hidden away.
This contradictory situation makes for a confrontational experience, where viewers are encouraged to have both a physical and an intellectual reaction to the art objects on show. It is this combination (and sometimes opposition) of body and mind that defines the experience of sexuality, asking viewers to probe their own reactions as well as those of the people around them.